Review Choetech's SC004 14W solar charger - Knowledge-sharing blog
Note: Please read the article carefully before proceeding! If in the process of using you encounter any errors, such as broken download links, slow loading blog, or unable to access a certain page on the blog ... then please inform me here. Thanks!
As you all know, converting solar energy into electricity is one way to protect the environment.
Because this is a clean electricity source, does not pollute the environment. However, currently devices that use the sun as the main source of energy have not really been popular.
And today, I will introduce to you a solar charger, you can find out more carefully if it suits your needs or not.
Product name: SC004 14W USB Foldable Solar Powered Charger, is a compact solar cleaner, with beautiful and durable design. Support charging devices at the maximum level of 5V - 2.1A, compatible with most devices today.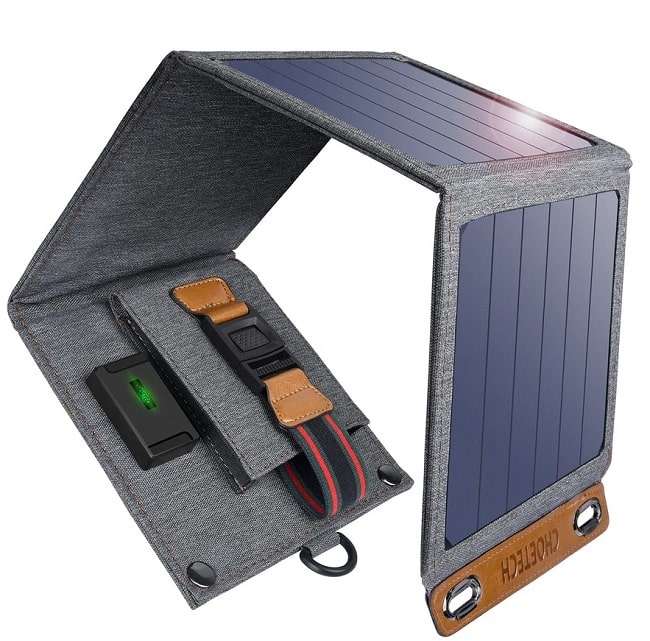 #first. Specifications of the product
Color: Gray
Material: Water-proof Nylon + Sunpower
Solar panel design: There is 1 USB-A output port
Capacity: 5V-2.1A (Max)
Product size (Open size): 26 * 5.8 * 1.2in
Product size (Closed size): 5.8 * 6 * 2.1in
Weight: 0.79Ib / 360g
#2. Description of solar charger SC004 14W
+ About switching power
Under direct sunlight, the device can charge at a maximum level of 5V - 2.1A.
This charger will convert 21.5-23.5% of solar energy into electrical energy to charge your device.
You can use this charger for all current popular phones (such as iPhone, Samsung, Xiaomi, Oppo ...), with clean, environmentally friendly power.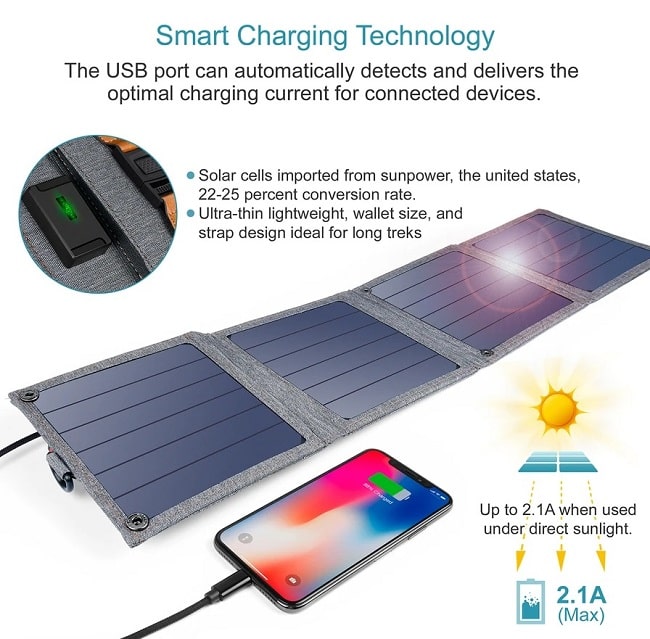 + About the design of the charger
Wireless charger is designed to be extremely compact, you can put it in a backpack or diagonal bag.
Moreover, the durability of this solar charger is also very good, designed for outdoor use with four waterproof nylon solar panels.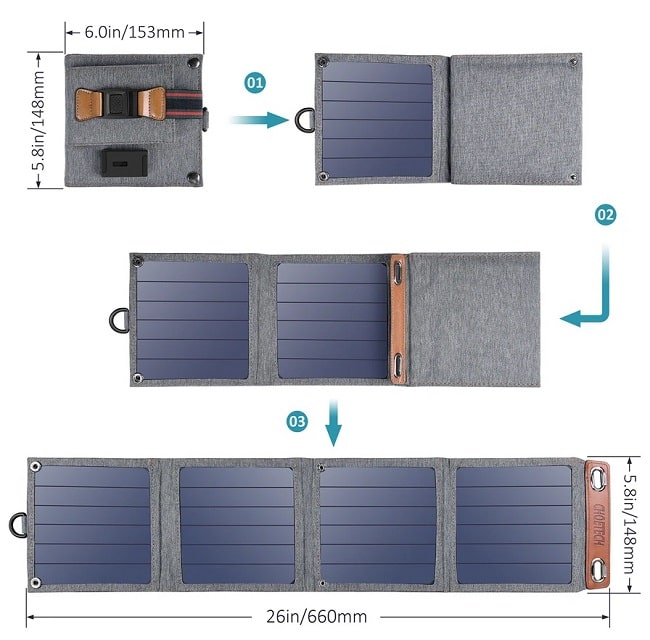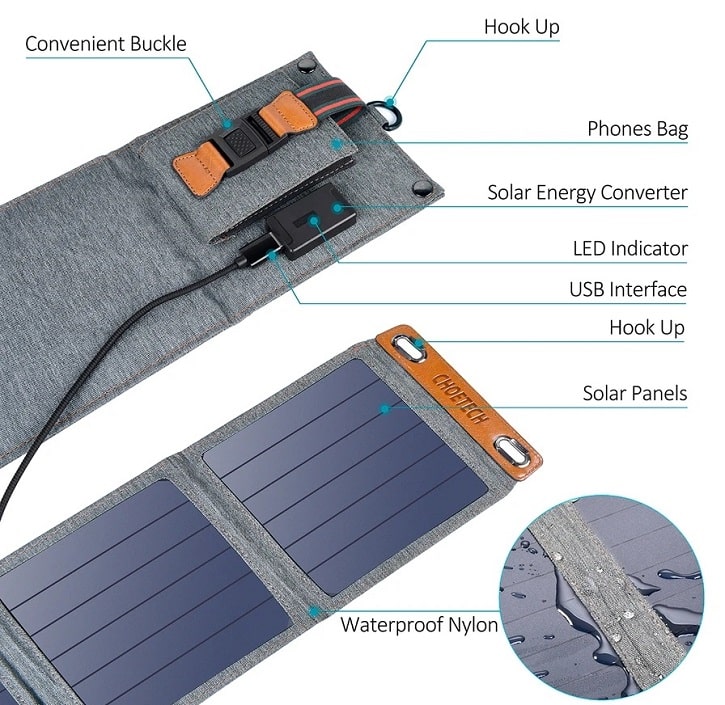 + Smart charging technology
This solar charger uses intelligent charging technology, which can automatically detect and provide the best charging current for all connected devices, providing the fastest and most efficient charging capability.
# 3. Who is this wireless charger suitable for?
Very suitable for travel, backpacking or picnics.
You don't need to worry about the battery status of the devices you carry, and you don't need to worry about where your power comes from.
All have this solar charger, you can charge your device right on the road, or while walking, or hiking 😀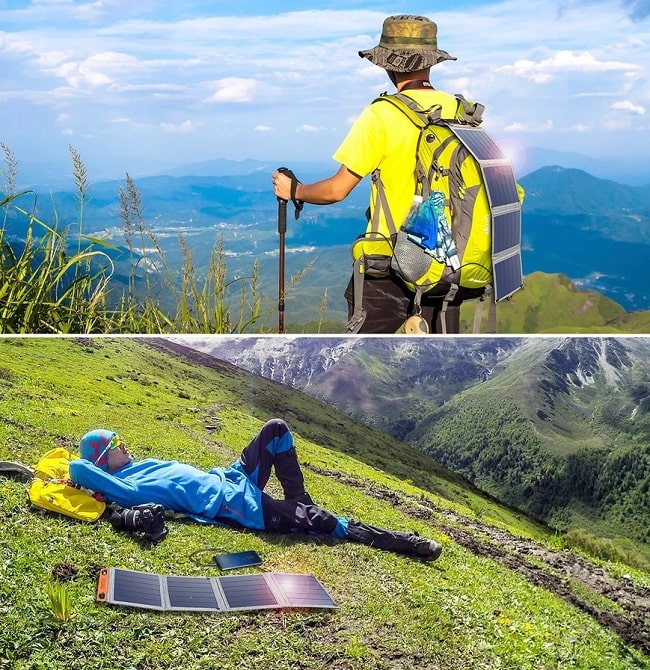 Actually, I have been experiencing this solar charger for a few months. It's quite worth the rice bowl you guys 😀
Here are some real photos of the product, no different from the product description. Mấy Very nice!
# 4. Order Choetech's SC004 14W solar charger with the cheapest price
This solar charger is extremely good price, just over 500K (the original price is nearly 800K). Valid only until January 19, 2020.
So if you feel right for you, you can order now here Please.
Wish you soon owned this great product!
Note: Was this article helpful to you? Do not forget to rate the article, like and share it with your friends and relatives!