Detailed review of the 16-inch MacBook Pro (2019) - Knowledge-sharing blog
Note: Please read the article carefully before proceeding! If in the process of using you encounter any errors, such as broken download links, slow loading blog, or unable to access a certain page on the blog ... then please inform me here. Thanks!
The MacBook Pro is a very powerful machine in the computing world, and it is natural that a lot of people want to own it, so Apple launched the 16-inch MacBook Pro on November 15. and it is very popular by the community now.
16-inch MacBook Pro better than its predecessors, not only because it's faster, more efficient, but also because it has impressive new design changes, which makes it one of the Leading laptop in the world.
So, today we take a look at the highlights of the 16-inch MacBook Pro to see if it's anything appealing.
Read more:
#first. The price of a 16-inch MacBook Pro
The 16-inch MacBook Pro starts at $ 2,399 for the standard model, with a Core i7 CPU chip, 16GB of RAM, an AMD Radeon 5300M GPU and a 512GB SSD.
You can buy a laptop with the highest configuration is Core i9-9980HK, with 64 GB of DDR4 RAM (standard version is 16GB) and SSD hard drive is 8 TB ~ 8000 GB (standard version is 512GB, up from 256GB) compared to 15-inch MacBook Pro), Radeon Pro 5500M 8GB GDDR6. Price of the highest version is more than 140 million @@
#2. The exterior design of the 16-inch MacBook Pro
The 16-inch MacBook Pro looks quite similar to previous versions of the MacBook Pro. However, it is somewhat more complete with a large mouse pad (Trackpad) and rugged aluminum design with two colors The silver and Gray.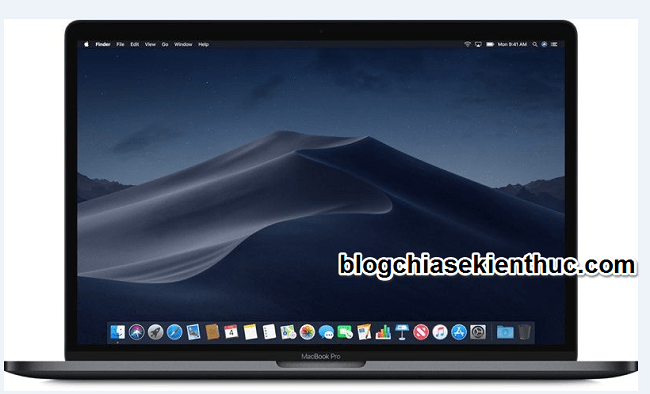 The only noticeable difference between MacBook 15 inch and MacBook Pro 16 inch It's the new model that has narrower bezels than the sides, the top bezel is slightly thicker than systems like the Dell XPS 15.
# 3. 16-inch screen: More pixels, fewer Bezels
Unsurprisingly, the screen is the first thing we notice about this 16-inch MacBook Pro.
The 16-inch MacBook Pro's screen is an incredibly bright, detailed and colorful display.
The screen has a high resolution of 3072 x 1920, has a pixel density of 226ppi (previous model was 220ppi), with P3 color gamut - using True-to-Life technology, and a maximum brightness of 500 nits .
However, this is not a 4K screen and perhaps Apple has chosen this resolution to maximize battery savings.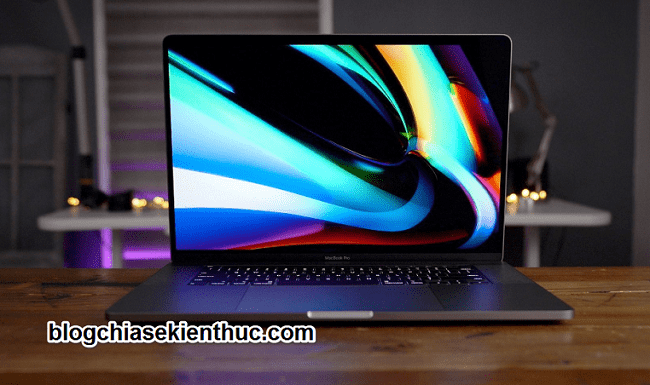 Besides, the thin borders of the screen help you feel comfortable when watching movies with extremely eye-catching image quality or even when you are editing video.
# 4. Keyboard of a 16-inch MacBook Pro
The keyboard of the 16-inch MacBook Pro is also one of the points that I am very impressed, and this is also a noticeable change in this MacBook Pro version.
Here, Apple removed the Butterfly keyboard and returned to using the Scissor Mechanism keyboard as previous 2015 Macbook computers.
In addition, they added a new concave Keycap structure, and a rubber dome underneath to help contribute to a more comfortable typing experience.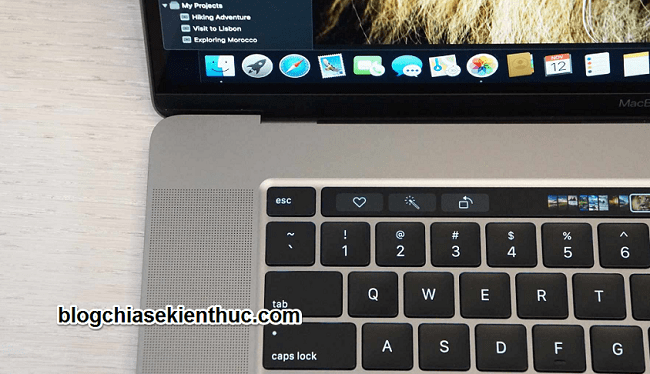 Besides, Apple has also changed the design of each key, so if any key is broken, you only need to replace that key, not necessarily replace the keyboard.
# 5. Sound quality
The sound of the 16-inch MacBook Pro is equally great.
On both sides of the keyboard are speaker systems, it includes a total of 6 internal speakers, including 2 subwoofers to handle temporary sound when in a noise field, especially wind.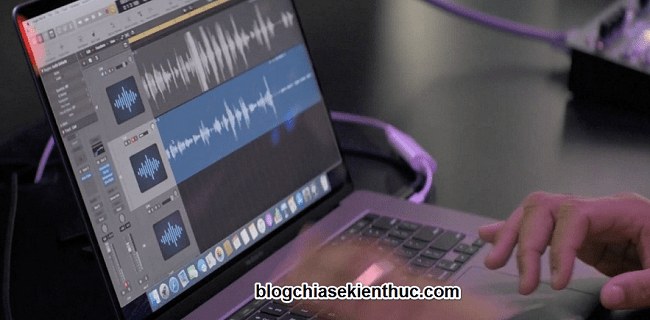 Therefore you can be satisfied that you get excellent sound quality without distortion or vibration leading to computer malfunction.
In addition, Apple also equipped with 3 recording microphones from 3rd parties (specialized in manufacturing studio equipment). This makes the recording quality and best than ever.
#6. Ability to connect to other ports
One thing I'm quite concerned about this 16-inch MacBook Pro is that it has too few ports, even though it has USB-C. And 4 ports of the machine support Thunderboil 3 technology, capable of extremely strong and flexible connectivity.
So if Apple adds some legacy ports, or SD slots, it might be even better.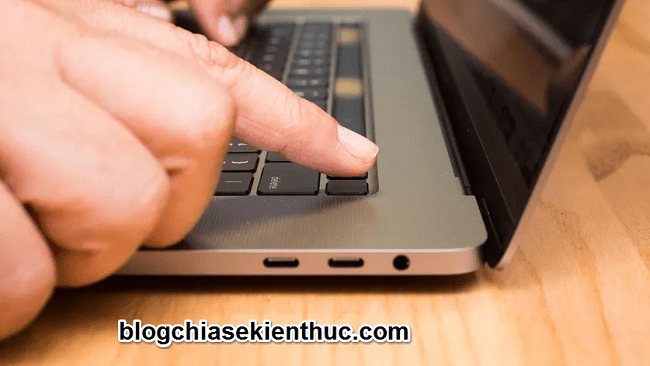 # 7. Hardware configuration and Performance of the machine
16-inch MacBook Pro features an 9th-generation Intel chip with 3 configuration options:
6-core Core i7-9750H (4.5GHz)
8-core Core i9-9880H (4.8GHz)
And the highest is the 8-core (5GHz) 8-core Core i9-9980HK.
The 16-inch MacBook Pro is still equipped with the chip Mon (security chip), this helps encrypt and protect the hardware devices of the computer (such as SSD, more secure for Touch ID ....)
Besides, 16-inch MacBook Pro is equipped with extremely good cooling system. The size of the heat sink is increased by 35%, the maximum capacity is 12W when the CPU chip and GPU graphics card run at full capacity.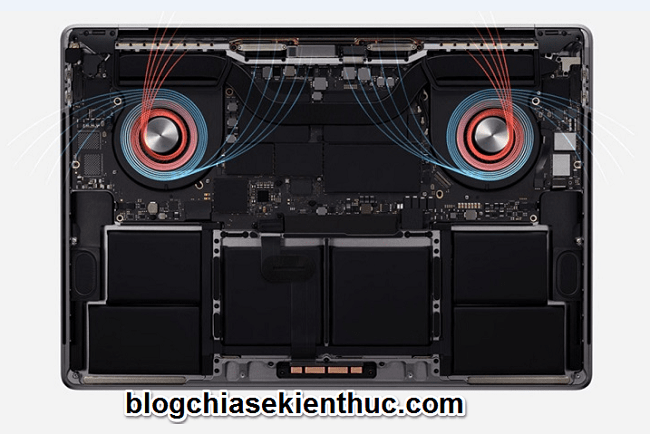 #8. Battery life
The battery life of the 16-inch MacBook Pro is extremely impressive with extremely good durability.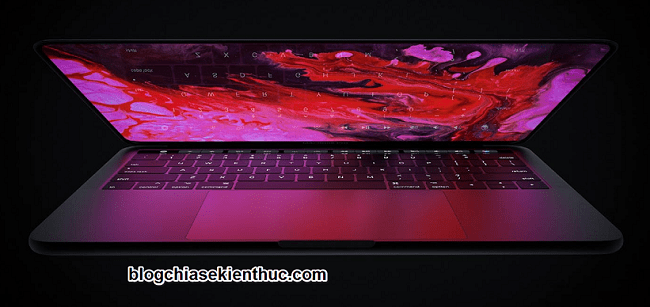 It is upgraded from 84 Wh up to 100 Wh, with such a large battery capacity, the 16-inch MacBook Pro can run continuously for a very large period, up to 11 hours for you to use. .
# 9. Epilogue
Overall, the 16-inch MacBook Pro is really a great laptop, but its price is extremely expensive. However, what the 16-inch MacBook Pro brings is worth the money.
I hope this article will help you understand more about the 16-inch MacBook Pro and if you find this article good, don't forget to like, share it with friends and relatives, and remember to support blogchiasekienthuc dot com okay.
Good luck!
CTV: Tran Quang Minh - Blogchiasekienthuc.com
Note: Was this article helpful to you? Do not forget to rate the article, like and share it with your friends and relatives!